Notable Quotes
"MVN is well positioned to weather the storm and come out the other side with strength." (1/14/15) Madalena Energy Inc. - Etienne Moshevich, Alphastox.com More >
"FCU's PLS is the Athabasca's largest, undeveloped uranium resource." (1/13/15) Fission Uranium Corp. - Heiko Ihle, H.C. Wainwright & Co. More >
"EFR's acquisition of Uranerz provides an in-situ recovery, low-cost production option." (1/20/15) Energy Fuels Inc. - The Mining Report Interview with Joe Reagor More >
"Energy Fuels' acquisition of URZ is probably just the right move." (1/20/15) Uranerz Energy Corp. - The Mining Report Interview with Joe Reagor More >
"With the merger, EFR will acquire a dominant position among its peers." (1/20/15) Energy Fuels Inc. - Maudes Capital, Seeking Alpha More >
Sagient Research

Top Investors Use This Exclusive Report to Monitor Stock Catalysts
Now you can too, for free!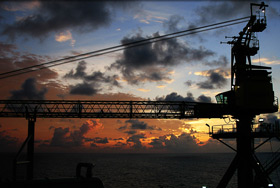 Successful investors aren't psychic. They know that discovery announcements–drill results, production starts and resource estimates–move stock prices. These events aren't random. Companies announce when news will be made public. Smart investors watch for these announcements and take them into consideration when they make buying and selling decisions.

Now the research resource used by top investors all over the world to monitor these events through an easy-to-read calendar, Sagient's quarterly CatalystTracker, is available to you for free for a limited time.

You will have the power to anticipate, rather than react to, future investment catalysts.

Click the below links to get immediate access to the The CatalystTracker 2014 Q3 Outlook report and see what lies ahead for natural resource stocks this quarter.
— 2014 Q3 Outlook Report —
CatalystTracker finds and updates every potential catalyst in a company's future and displays those catalysts in an easy to use, searchable and customizable format.


CatalystTracker describes in detail the timing potential of these catalysts along with informed insight.


All of this vital catalyst information is easily searchable and displayed in an intuitive and easy-to-use format so you can leverage the information and analysis.


More Experts
"INP should deploy capital into new streaming contracts in H1/15." (1/13/15) Input Capital Corp. - John Chu, Alta Corp Capital More >
"FCU's PLS project is the best unmined deposit of uranium in the world." (1/21/15) Fission Uranium Corp. - The Energy Report Interview with Nick Hodge More >
"Our INP target price represents a 35.3% total potential return rate." (12/2/14) Input Capital Corp. - Anoop Prihar, GMP Securities More >
"If ARW hits at Kerrobert, the stock could double or triple." (8/14/14) Aroway Energy Inc. - The Energy Report Interview with Peter Epstein More >
"FCV's share price has done well, especially compared to its peers." (8/26/14) Focus Ventures Ltd. - The Energy Report Interview with Ethan Park More >