Notable Quotes
"CHK is active in the Marcellus sweet spot in northwestern West Virginia." (5/16/13) Chesapeake Energy Corp. - The Energy Report Interview with Josh Young More >
"FCU is on to the most exciting uranium discovery to come around in quite a while." (5/14/13) Fission Uranium Corp. - The Metals Report Interview with Brent Cook More >
"Majors like RDS are moving toward gas." (5/9/13) Royal Dutch Shell Plc - The Energy Report Interview with Keith Schaefer More >
"ACFN delivered its new fiber optic geophone to an unnamed supermajor for testing, which should begin in May." (5/2/13) Acorn Energy Inc. - The Energy Report Interview with James McIlree More >
"ARW's new reserve estimate on West Hazel is a really good number." (4/30/13) Aroway Energy Inc. - The Energy Report Interview with Bob Moriarty More >
Testimonials
"Your publication has increased my confidence to invest and improved my performance over the past year. I look forward to additional support and even better returns. Thank you." – Bill Martin, Subscriber
"I have found your articles to be very informative and I make sure to check you out whenever I see one of your articles linked on the web sites that I visit regularly." – Robert Avila, Subscriber
"Thanks for your support—the interviews on your page continue to be very good." – Mary Lyman, Executive Director of the National Association of Publicly Traded Partnerships (NAPTP)
". . .The content is very high quality as are the people behind the service." – Jean Young, Manager, Global Retail Investor Relations, Royal Dutch Shell Plc
"The information that Streetwise Reports obtains helps people make proper due diligence investment decisions." – Craig Christy, IR, Strathmore Minerals Corp
"The viral marketing helps distribute necessary and relevant information to investors." – Fred Cooper, IR, SilverCrest Mines
"I have always been a fan of The Gold Report." – Paul Gaudet, Subscriber
"I love your publication as I consider it the best collection of research for the areas I am focused on: precious metals, rare earths, lithium and uranium. You have an intellectual and experienced audience. Those are the readers that I look for as potential subscribers." – Jeb Handwerger, GoldStockTrades.com
"Overall, I've found working with the Streetwise team to be fantastic. They are extremely professional and were able to represent my views accurately and in a clear fashion. I look forward to working with them again in the future." – Taylor MacDonald, Money Manager, Pathfinder Ventures
Streetwise Reports Publications
About Streetwise Reports
Investors rely on Streetwise Reports to share promising investment ideas in a changing world. Our exclusive interviews with leading industry experts and analysts provide a clear picture of the causes of macro-economic shifts and the strategies that will help you capitalize on these developing trends. This valuable insight is integrated with in-depth company information, summaries from the latest research and news that will help you make smart investment decisions.
Our Team
The Streetwise Reports Team combines experience, creativity and dedication to finding and presenting the best investment ideas in as actionable a way possible to our busy, sophisticated audience.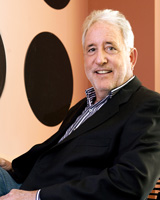 Gordon Holmes
Founder of Streetwise Reports and Buyside magazine, Gordon also owns Lookout Ridge winery. He is the founder of Wine for Wheelchairs, a nonprofit that donates wheelchairs to needy individuals all over the world. Gordon bought his first resource stock when he was 13 years old. Within a year, the stock tripled and he was hooked. He graduated in three years from UCLA. At 21, he helped develop the marketing and business plan for Investors' Business Daily before starting his own publications.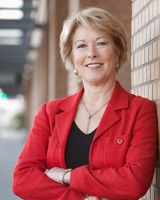 Karen Roche
President of Streetwise Reports, Karen is chairman of the board at Advanced Brain Monitoring, former COO at Winetasting.com, and partner at Sibson & Company. Karen participates on the boards of several nonprofits, including Impact 100/Sonoma and the Sonoma International Film Festival. She graduated from the UCLA Anderson School of Management and the University of Pennsylvania Wharton School. She started investing soon after graduating from college.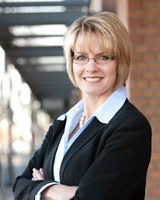 Sally Lowder
Publisher of The Gold Report and The Metals Report, Sally has served in managerial roles in local television, radio, various print media concerns and online publications. Most recently, she handled digital sales for The New York Times Northern California newspaper group. Previously she served as director of marketing and sales promotion for United Television, local sales manager for Fox Television and local sales manager for Simmons Radio. She is a graduate of Brigham Young University, with a degree in Media Sales Management and English.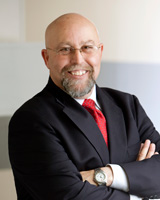 Jim Patrick
Publisher of The Energy Report, Jim has served in publisher roles for investment research print media and on-line publications for 20+ years. Prior to joining Streetwise Reports, he published Buyside Magazine, co-founded and published WSR (Wall Street Research) Magazine and served as director of business development for DealFlow Media. Jim has owned and operated several businesses unrelated to publishing, has achieved master status for chess players and is a third degree black belt in Aikido, a nonviolent martial art. He's an Eagle Scout and mentors children for the Sonoma Valley Mentoring Alliance. Jim began investing in energy, technology and biotech stocks in the early 1990s.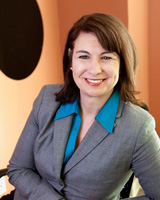 JT Long
Executive Editor of Streetwise Reports, JT is the author of Writer's Secret: Mastermind Your Way to Publishing Success, was the editor of Comstock's Business Magazine and wrote for numerous trade publications. She is the founder of Writers Who Wine and former president of the Association of Business Press Editors. She received her first three stocks as a gift 35 years ago and still holds them. She is a long-term investor.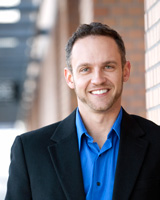 Michael Volkin
Director of Marketing for Streetwise Reports, Mike is a best-selling author, the inventor of Strength Stack 52, bodyweight fitness cards and an internet marketing expert. His first trade was at 14 years old when he invested in a mutual fund with the $2,000 he received from his bar mitzvah. By the age of 20, that $2,000 investment paid for his first two years of college. Since then, he has been an active swing trade investor now concentrating on dividend investments.
Streetwise News
The My Streetwise app is available now on the Apple App Store and in the Android Market. (5/15/13)


New Life Sciences Report Provides Experts' Investment Insights and Access to Important Quarterly Tracking Study from Sagient (4/5/12)

Life Sciences Report Preview Series Reveals Experts' Investment Insights (2/14/12)

Portfolio Managers Now Receive The Energy Report and The Gold Report Unique Content via Bloomberg and Thomson Reuters (2/2/12)

Streetwise Reports Redesign Brings Investors Closer to Sector (6/16/11)



Streetwise Reports: The Gold Report, The Energy Report, The Metals Report and The Life Sciences Report, are free publications of Streetwise Reports. If you would like to subscribe, please complete our online form.
More Experts
"I think everyone is expecting BSP's share value to grow." (4/25/13) Big Sky Petroleum Corp. - The Energy Report Interview with Jim Letourneau More >
"Things seem to be going well on the development front for MMT." (3/28/13) Mart Resources Inc. - The Energy Report Interview with Amin Haque More >
"The sum of the value of NZ's individual assets should be higher than its current valuation." (3/28/13) New Zealand Energy Corp. - The Energy Report Interview with Amin Haque More >
"Our favorite takeout target is URZ." (3/26/13) Uranerz Energy Corp. - The Energy Report Interview with Jeb Handwerger More >
"FIS has the right management team that made not one, but two major discoveries." (3/21/13) Fission Energy Corp. - The Energy Report Interview with Marin Katusa More >