The Latest Alternative - Biofuels Articles from Streetwise Reports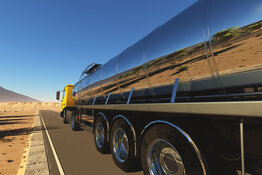 Shares of Renewable Energy Group Inc. traded 40% higher after the biofuel producer reported it agreed to be acquired by Chevron Corp. for $61.50 per share in cash.
Showing Results:
1 to 1 of 1
More Experts
– Siddharth Rajeev, Fundamental Research Corp.
– Chen Lin, What Is Chen Buying? What Is Chen Selling?
– Mark Reichman, Noble Capital Markets