The Latest Phosphate Articles from Streetwise Reports
Contributed Opinion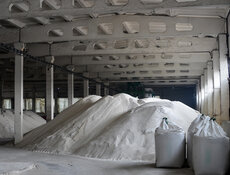 Arianne Phosphate has a globally-significant, advanced-stage phosphate rock project in Quebec, Canada, that's very undervalued, with huge catalysts coming in 2022, Peter Epstein of Epstein Research writes.
Showing Results:
1 to 1 of 1
More Experts
– Mark Reichman, Noble Capital Markets
– Chen Lin, What Is Chen Buying? What Is Chen Selling?